Our mission and movement is to uplift, empower and educate our youth and communities; through preserving, reviving and celebrating the music, art, culture and history of the Low-rider Renaissance.



Photo taken of Soulera and Lil Cesar at the Souleros Ball 5 Year Anniversary April 26, 2014 by: Yazmin Madriz

ABOUT SOULEROS BALL REVUE

We're not a club, a business, or a DJ crew. SBR is a collective of rare low-rider Oldies record collectors, car club members, artists, organizers and old schoolers that are passionate about our culture, our youth and our community. We'll find any excuse to spin, at a car wash when a loved one passes away, an art gallery which promotes Chicano Art, an Oldies night, a car show, or at thee Souleros Ball.


Above all, we strive to preserve low-rider culture while getting down to some firme Oldies. So if we can spin at your volo, orale! If we can lend a helping hand to our youth and Raza, de aquellas!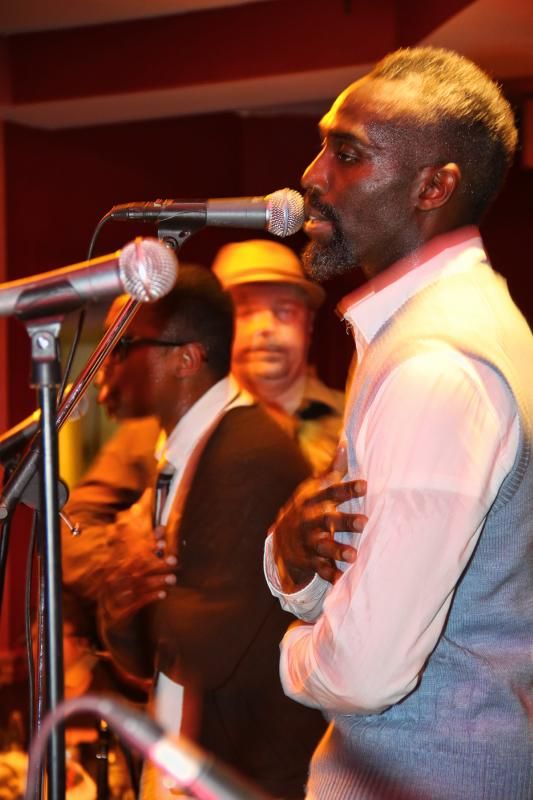 Photo taken of Myron and E performing live at the Souleros Ball July 23, 2011 by: Morgan Rosales
Celebrating our 5 Year Anniversary, we have embarked on an entire movement, coined La Movida. As a result, SBR brought back the Sir Jac to Hammer and Lewis, we were instrumental in the revival of Teen Angels Magazine, and we have been credited to Myron and E's record contract with Stones Throw. We have also brought back veterano styles such as flipped up hats, chola-bands, felt letter iron ons, hit-up tees, and single lined creased tees. We have also inspired many Soul and Oldies nights all throughout Califaz and have influenced artists and record collectors in Japan. Recently, we have been consistently booked by art exhibits and tattoo shops for our firme rolitas and Old School get down.

Were just some "Ordinary Guys"…. and girls, "Under the Street Lamp", who put it down for La Movida. Every time you attend our gigs, buy a Souleros Ball CD, or any of our merchandise, it assists us to keep La Movida alive! Flyers, CD's, youth programs, event supplies, live performances, sound system…. It all adds up. Because we are not a club, we have no monthly dues. We are a non-profit so we count on our sponsors, gig and merch money to keep us pushing.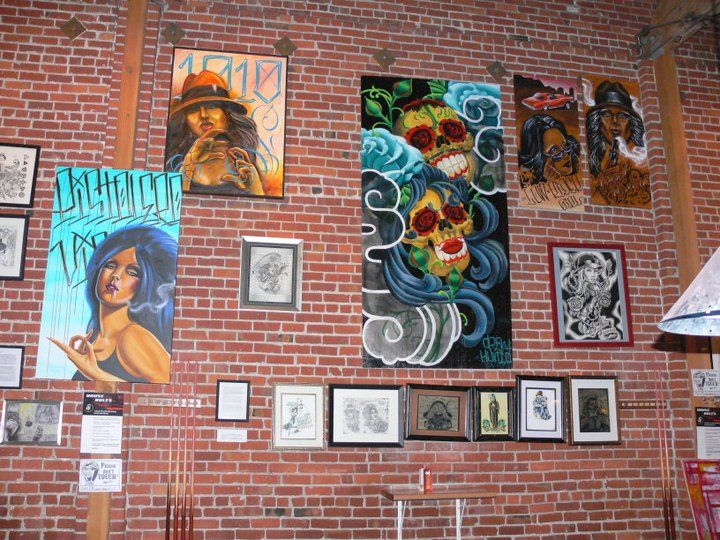 Photo taken of artwork from Pistolero Viejo at the Souleros Ball October 9, 2010 by: Richard "Gypsy" Fernandez

Souleros Ball Revue is fiscally sponsored by Catalyst for Youth, a 501 C 3 non-profit organization. As a non-profit, SBR conducts annual Huelga Bird Workshops every March and April in honor of Cesar E. Chavez. During Huelga Bird Workshops, youth learn about Cesar Chavez's upbringing in East Side San Jo, his experience as a Pachuco, the meaning of the Huelga Bird and colors, the UFW's non-violent movement, how to create a flag, a picket sign and march in their communities. Huelga Bird Workshops have been facilitated in middle and high schools, juvenile facilities, community centers and probation mandated classes all throughout the Bay Area.

Photo taken of Huelga Bird Workshop at the Cesar E. Chavez Legacy Day at Gardner Community Center in West San Jose March 26, 2011 by: John Viet


SBR has also facilitated Chicano Art Workshops and Art Exhibits for incarcerated and gang impacted youth. SBR also gives much of our time to spin Oldies at car washes when a loved one passes away.

With your support, we can continue to keep the Oldies alive as well as our art and culture; while empowering and educating our youth and community! Que Siga La Movida!